Closing Keynote
Wednesday, October 4, 2017

Dr. Christine Chambers
Dr. Christine Chambers is the Canada Research Chair (Tier 1) in Children's Pain and Professor in the Departments of Pediatrics and Psychology & Neuroscience at Dalhousie University in Halifax, Nova Scotia. Dr. Chambers' research lab is based in the Centre for Pediatric Pain Research at the IWK Health Centre. She has published over 125 peer-reviewed papers on the role of developmental, psychological, and social influences on children's pain, with a current research focus on the role of families in pediatric pain and social media for health knowledge mobilization. Her work spans knowledge generation (e.g., original studies), knowledge synthesis (e.g., systematic review, guidelines), and knowledge translation (e.g., policy, public outreach). Dr. Chambers is the Principal Investigator of the "It Doesn't Have to Hurt" social media initiative, as well as the "Making Cancer Less Painful for Kids" (#KidsCancerPain) campaign to help mobilize research evidence to parents.
Isabel Jordan
Isabel Jordan is one of the founding members and the current Chair of the Rare Disease Foundation. 14 years into parenting 2 children, 1 with a rare disease, has taught her many lessons – one of which is that partnering with health care providers and researchers can improve and inform both care and research. Connecting with other parents and health care providers has made her a strong proponent of patient advocacy and family and patient led care.

Back to Keynote Speakers
Powered by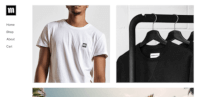 Create your own unique website with customizable templates.